At Tot's and Paw's we take pride in our Pet furniture, Each piece is built with the best products and your pet's needs in mind. If you see something you like but it's not totally what you are looking for contact us and let us know how we can help to make it to your specifications.
MY FURRY BABIES LOVE MY BEDS.. THEY ARE WHY I STARTED TO DESIGN THERE WONDERFUL BEDS..


​​MANY STYLES AND COLOURS AND THE FABRIC IS UP TO YOU.. TELL US WHAT YOU WANT AND WE WILL MAKE IT HAPPEN...




Please take a moment to look through our photo gallery!

​​​

Pet Beds Starting at $75.00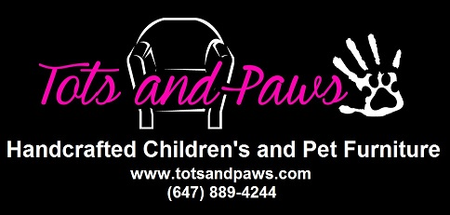 "Don't forget the fur-babies!"